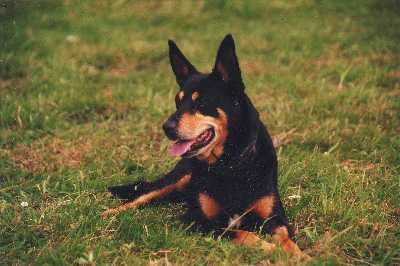 Introductie
---
Deze club is in het leven geroepen om mensen die belangstelling hebben voor de Working Kelpie van informatie, nieuws en activiteiten op de hoogte te brengen.
Tevens is het streven om ervaringen en kennis met andere belangstellenden van dit ras te delen en zo proberen het ras te verbeteren.
Dit is geen club voor tentoonstellingshonden en deze club heeft geen connectie met het ras bekend onder de naam Australian Kelpie.
This club has been formed to help people interested in the Working Kelpie dog breed to get more information and news on their breed as well as to be in contact with other people interested in helping to improve the breed.

For far too long the Working Kelpie has been a dog breed that has not had the exposure and promotion that this great Australian legend deserves.

THIS CLUB IS NOT FOR SHOW DOGS OR SHOW ACTIVITIES
THIS CLUB HAS NO CONNECTION WITH THE RELATED BREED KNOWN AS THE SHOW KELPIE.



---